Todd Frazier & Pine Belt Enterprises, LLC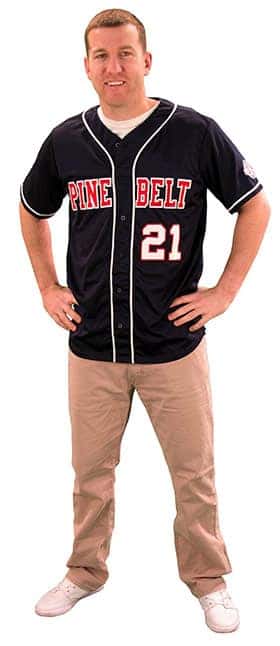 Known just as much for his down-to-earth personality and perpetually sunny disposition, Todd is no stranger to the public eye, gaining international fame at age 12 when he led Toms River, N.J., to the 1998 Little League World Series title by going 4-for-4 with a home run in the championship game.
A First-Round MLB Draft pick to the Reds in 2007, Todd was third in the 2012 NL Rookie of the Year voting and an All-Star for the first time in 2014. The next year he was voted to start for the National League at third base by the fans and, after finishing as runner-up in the Home Run Derby the previous year, was determined to win the 2015 title in front of his home fans in Cincinnati. In the first Derby with a clock, Todd beat the buzzer to win each of his three rounds. It was the highest-rated Home Run Derby in six years. Todd was a finalist again at the 2016 Derby after being traded to the Chicago White Sox following the 2015 season. The New York Yankees brought Todd back closer to home when they traded for him in July of 2017 to bolster their offense and third base defense.
Off the field, Todd readily endears himself to fans, whether through his walk-up music (Frank Sinatra, in a nod to his New Jersey roots), rescuing a choking stranger with the Heimlich maneuver or following through on a promise to homer for an adult with Down syndrome who was a guest batboy. Todd has been a proud ambassador and Pine Belt spokesman since 2013.